Next Side Project - Newsletter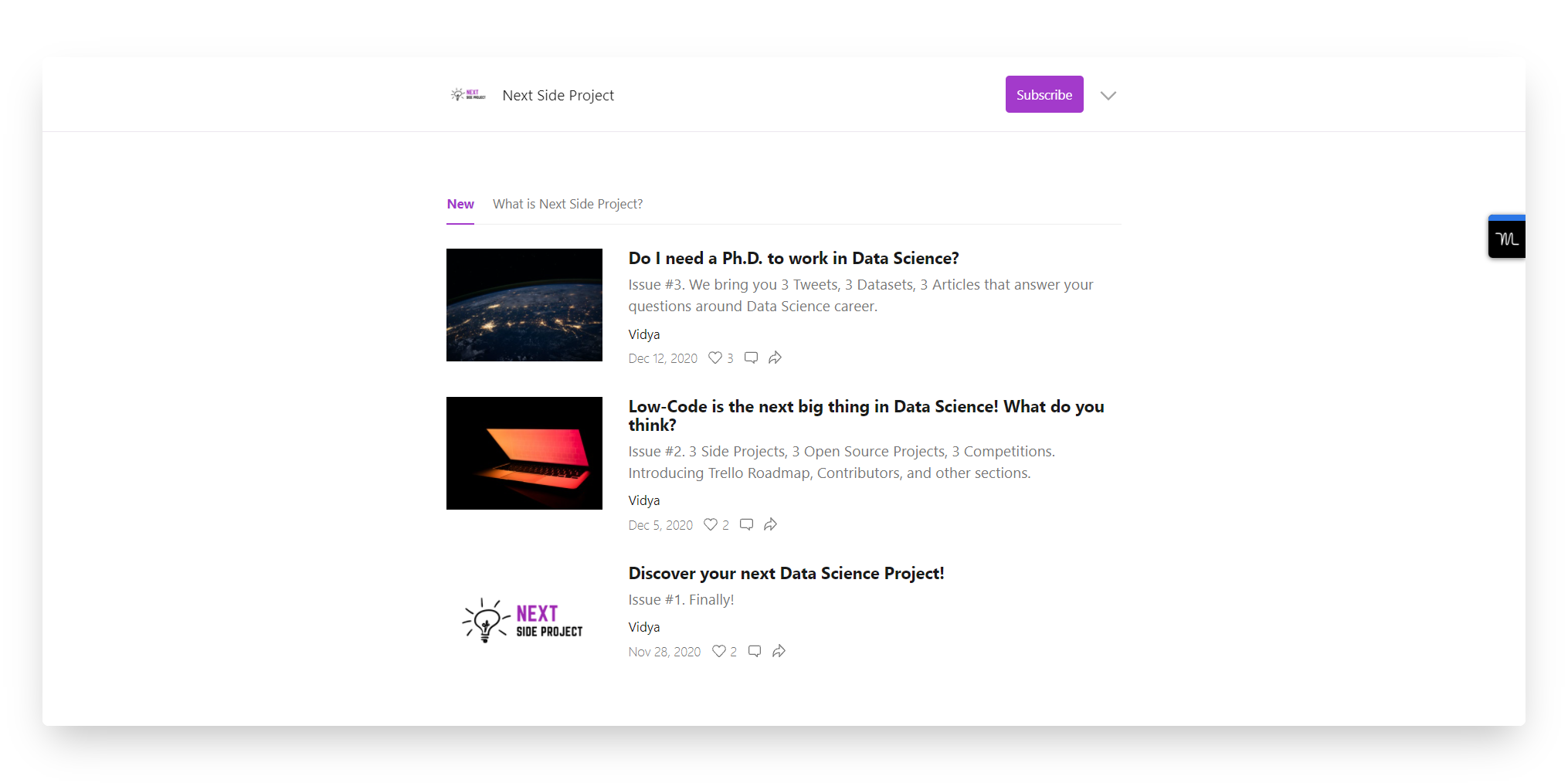 I've created this project when I was still working as a Junior Data Scientist at a start-up.
I think most Data Scientists should create their own projects and build their portfolio and resume through projects instead of just certificates and degrees.
Reason to abandon: I was very motivated to help other data scientists. I also got support from a friend who's also into Data Science but we decided to abandon the project since I couldn't attract other students. There's a lot of work that needs to be done to curate the best projects in this field.
If you're interested in taking over, feel free to contact me.