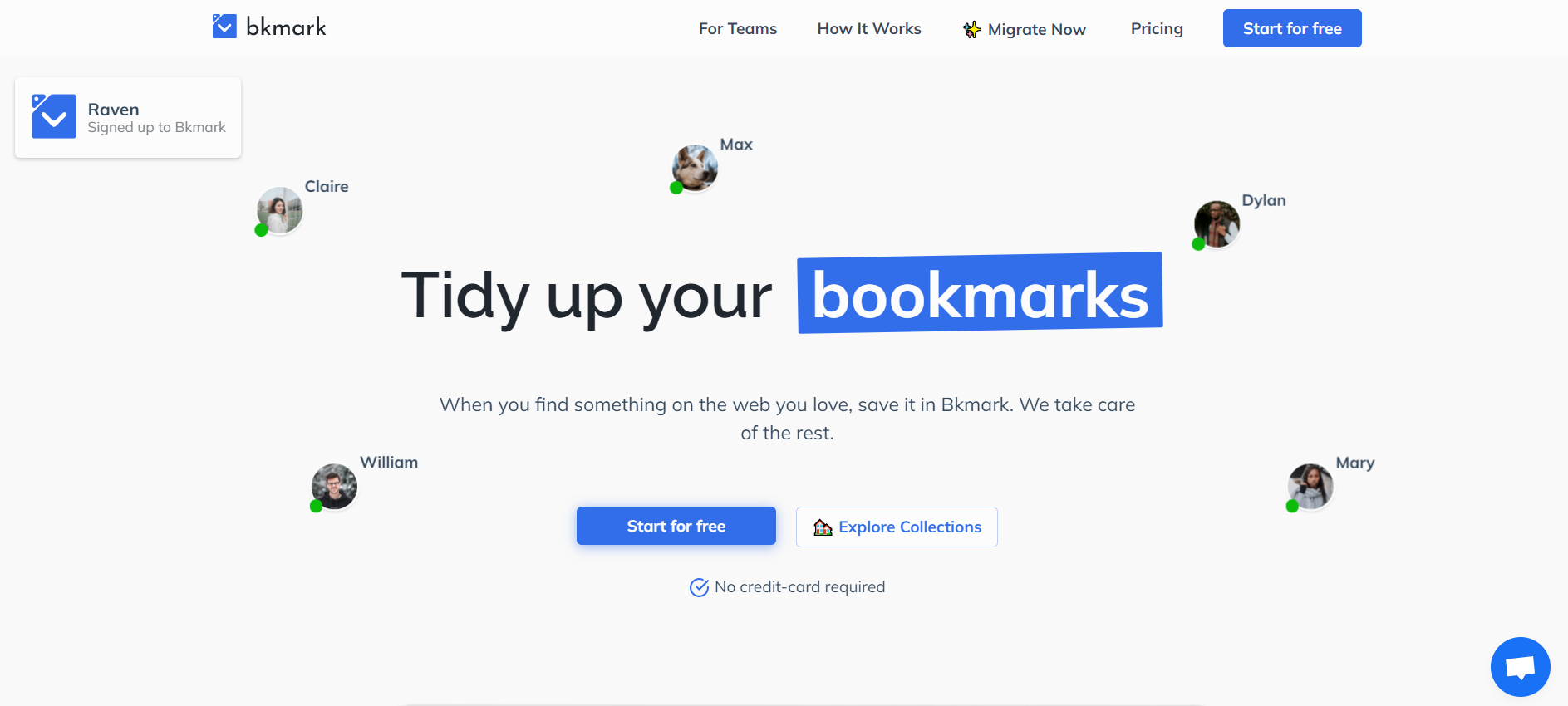 As a reader of Curious Bunch, I know you like to go down rabbit holes and find interesting links. What happens once you find that interesting link? You save it as a bookmark. And, then? Sadly, most of these links are lost to the bookmark graveyard.
Let's change that with Bkmark!
👍 Advantages of using Bkmark:
Unlimited bookmarks on the Free plan.
You can organize your bookmarks into collections and share them with your friends. This is one of my favourite features!
Browser extension to save links with a shortcut.
Save Twitter threads by tagging their Twitter account. How cool is that?
Comes with affordable plans if you're a Creator or have a Team.
Save links from meetings and emails.
Slack, Notion, and GitHub integrations are in active development.
Find your bookmarks instantly with their advanced search tool.
Password-protected Collections.
Unlimited Tags and they are AI-powered!
Browse through their full feature list on their
pricing page
.
🛠 Check out how a public collection looks like on Bkmark:
Boris Tane's

 Bookmark Collections - Bootstrap Library, Essays, Music for programming, Freebies, Internet Gems, and more.
Harish Garg's

 Bookmark Collections - GPT-3 Resources, Inspiring Startup stories, Podcasts.
Calin Drimbau's

 Bookmark Collections - Startup lessons and Essential Product reads for startups.
✨ Similar websites to explore:
Pocket - Put knowledge in your Pocket.
Lxi - Let your bookmarks organize themselves.